I'm linking up with the Arkansas Women Bloggers for Blogtober Fest this week!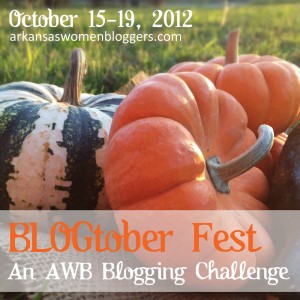 Fall is my favorite.
Like, I know lots of people say that, but I really mean it.
I get quite antsy at the end of August/beginning of September just waiting for Fall.
I'm sure you love the same things about Fall that I do: pumpkin everything, cooler weather (which here in Arkansas means temps in the 80s instead of 90s!), boots, football (although maybe not this year!), and fun events.
I love fall fashion.
Breaking out the boots, scarves, and pretty dresses makes me happy.
For boots, I usually have issues.
See, I have big calves.
I have to buy what they call "wide shaft" boots. I used to buy from Zappos (a company I LOVE!) but their boots were a little on the pricey side.
I found OneStopPlus.com, and they carry wide boots from several e-commerce sites all in one spot…so I buy from them quite often.
Some of my favorite pairs are:
The Kayleigh – I have this pair and LOVE them! The color is awesome and goes with everything!
For scarves, I use this graphic as my scarf tying Bible.
I love to buy scarves everywhere, but Forever 21 and Kohl's are some of my fave spots. I mean, look at this screen grab from F21….SO MUCH CUTE! And all around $10!
Now, let's talk pretty dresses. I am a HUGE fan of dresses for fall, especially when paired with boots and leggings. Here are some of the ones I'm loving right now (if only I had tons of disposable income to buy them all! Donations welcome! ha!)
Oh how I love the subtle pleats and the gorgeous green color of this dress.
This beautiful mustard color would be awesome with some brown boots and a striped cardigan. Check it out here.
And OMG! The ruffly detail and beautiful teal color? Give me a jewel toned cardigan and some grey tights, LOVE it! See it here. (PS. It's on sale!!)
As far as Fall decorating goes, I put some pumpkins out.
I love to go to Hobby Lobby and shop for punkins.
My favorite décor is to change my seasonal plates and my dining table. I collect Fiestaware, so for each holiday, I just pull out the pieces that match and do my table.
What are some of your favorite fall styles? And a bonus question to get to know you: if you could watch only one genre of movies forever….would it be scary movies or cartoons?