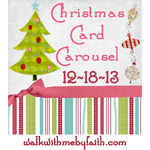 I wish I had enough stamps to
send you all a Christmas card
…but I hope this virtual greeting will do!
In case you can't read the screen shot, it says:
The Lees had a fun 2013!
(from l-r)
-Brittney ran 13 races this year. She even won a medal and a trophy!
-Mikey finally learned to fetch.
-We spent a weekend in St. Louis for Brittney's birthday. We toured the stadium, and Tyler took Brittney to a Hanson concert! That's love!
-We did the "Color Me Rad 5k" together. Lots of messy fun.
-We spent many evenings enjoying the sunset on the front porch.
-We had many occasions to celebrate this year! This was a a family wedding.
-In January, we cruised to the Bahamas. We spent our days in the water snorkeling.
-Tyler races RC cars and flies RC helicopters.
We wish you a Merry Christmas and a Happy New Year. Lots of blessings in 2014.
"May the God of hope fill you with all joy and peace as you trust in him, so that you may overflow with hope by the power of the Holy Spirit." Romans 15:13