Blogtober Fest today includes a post on Fall Traditions.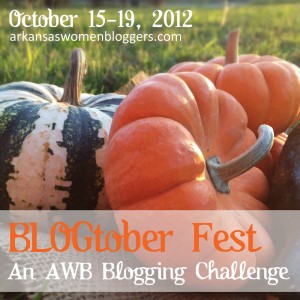 This one's gonna be short, ladies and gents. Here are some fall traditions for us.
We pretty much always go to OBU's Homecoming in the fall.
Me with some of my sorority sisters at Homecoming a couple years ago.
We go watch football. (Our town is a HUGE football town. So we love to cheer on our Bulldogs!)
Us at a Bulldog football game!
And…we carve pumpkins.
Our prized pumpkin. We LOVED it and hated when it turned to mush.
Tyler can't stand the goop inside, so that is always my job.
Last year's pumpkin. Our last name is easy…lots of straight lines. 🙂
That's just about it. When we have kids, we will likely do more fun stuff, but right now for us…it's easy goings.
What Fall Traditions should we add to our list?