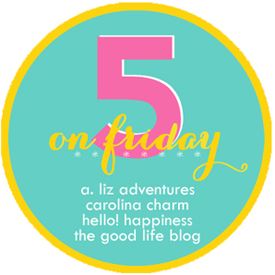 Five fun things from this week…
1. Tyler and I LOVE our little local park. We went Monday evening to walk/run/play horseshoes. I love being outside in our little town with him. So fun!
2. Target had this text coupon for buy 1 get 1 free jewelry. They let you have the more expensive piece free! I bought two pairs of crystal studs for $5, and got this beautiful necklace for FREE! Check out the coupon info
here
.
3. I tried Honeycrisp apples for the first time this week. Where have they been all my life? They are like candy! Healthy candy.
4. Yesterday at lunch, Brandy and I tried a local spot neither one of us had ever been to – Tassanee's. It's over by Sparks on Dodson for you locals. Anywho…it's a little hole in the wall Thai place…but it was SO good. I'll be back for sure! I got a beef salad and sticky rice, and Brandy got noodles and egg rolls (which she shared with me!). Yum!
Brandy's drunken noodles from Tassanee's
My spicy beef salad from Tassanee's
Sticky rice, chili sauce, and an egg roll
5. This song is completely inappropriate with lots of curse words. And I love it. #sorrynotsorry It's so catchy.
Happy Friday!!