We headed home to Hot Springs to spend some time with my family for the long weekend. It was so great. I never even took my camera out, only snapped some pictures with my phone.
We headed down late Friday, arriving at home around midnight. We slept in Saturday, then we went out on the town.
Tyler wanted to stop in a Pawn Shop, so we did. He was a happy boy looking at all those guns.
Then we had lunch at my favorite place in town: Jose's. Best salsa, best cheesedip, best margaritas, best food. I love it!
I was a happy girl with my splurge of a margarita.
Saturday afternoon, JJ and Lauren (Ty's mechanic/friend and his girlfriend) got to our house and Tyler and JJ worked on their RC cars. Then that evening, we headed to the RC track in Hot Springs. the track was soooo much bigger than the one in Fort Smith. The boys really enjoyed driving on the track, but it was a pretty big track that was unfamiliar, so they ended up breaking a few minor things on their cars.
That night, my cousins came over and we all went for an evening swim!
Tyler forgot to get a towel, so he had to wear my dress back inside! ha!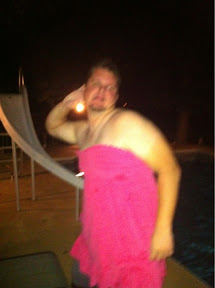 Sunday morning, we got up, ate some yummy breakfast casserole, and the boys went back to the track. Lauren and I headed to the pool. It was REALLY windy, so we didn't get in the water, but we laid out and read all day. I read Water for Elephants and then started (and finished today) A Stolen Life: The Jaycee Dugard Story. Both were so good!
Sunday afternoon Daddy BBQed and we got to eat some of his perfect ribs and hot dogs. Daddy makes THE.BEST. hot dogs on the grill.
This morning, we ate some yummy cinnamon roles and then headed downtown for a little shopping!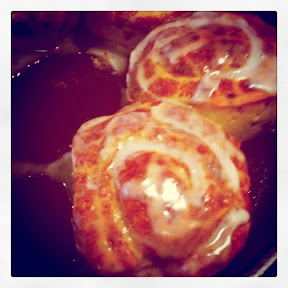 In one shop, they had a pink poodle! This sweet doggy was quite old and could barely hear, but she was looking good!
We ate lunch and had ice cream in town at Nom Noms, then we came home, napped and hit the road! Mikey was passed out in the backseat. It sure is a rough life being a doggy.
Hope you had a great Labor Day!
– Posted using BlogPress from my iPhone