Last nights dinner was great, so I thought I'd share!
Ingredients: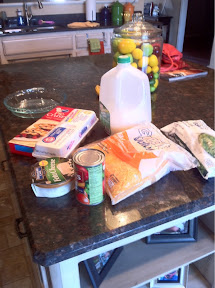 – 1 pie crust…could be refridgerated or frozen. I used refridgerated.
-1 container feta cheese
-1 can fire roasted tomatoes
-1/4 cup milk
– 1 cup shredded cheddar, split 3/4 cup and 1/4 cup
-half a 16 oz bag frozen spinach….so 8 oz. frozen spinach
-5 eggs
-Also black pepper (not pictured)
Preheat oven according to your crust. Mine called for 450.
Thaw spinach in micro until just defrosted. For a half bag of spinach for me took just over 2 minutes. You don't want it to be hot, just defrosted.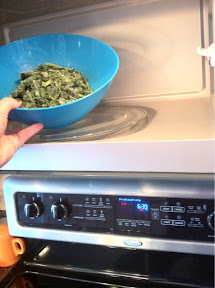 Really drain the spinach. I press it in a colander for several minutes until hardly any more liquid comes out.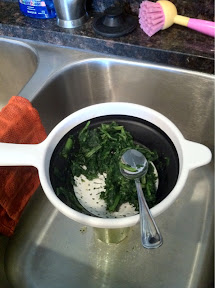 Drain tomatoes well. Combine spinach, tomatoes, 5 eggs, 1/4 cup milk, 3/4 cup cheddar.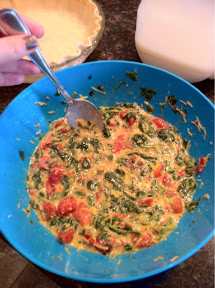 Pour in crust. Top with feta and remaining 1/4 cup cheddar. Sprinkle with black pepper.
Bake until not runny in the center. Take care of the crust by covering according to directions. I cooked mine for 25 minutes and had to put foil over the crust after 10.
Cut and serve! We like it hot, so we topped ours with hot sauce. Salsa would also be good, although it is moist enough to not need anything else. Enjoy!
-Posted using BlogPress from my iPhone