I have a jam packed summer. Lots of fun stuff on the agenda. So, because I'm so freaking excited about everything, I am linking up with Holly and Trista with my Summer Bucket List. Most are things I have planned….but a few others are things I would like to do. I consider Memorial Day to be the kick-off to summer (and Labor Day to be the end)….so here is my list for stuff starting now!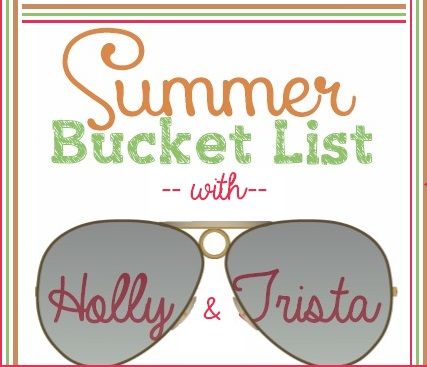 Dallas with the pledge sisters
St. Louis with Tyler to see HANSON for my birthday!
Color Me Rad 5K
Lion King the Musical in Tulsa
New Kids, 98 Degrees, and Boyz II Men in OKC!
July 4th 5k
Fireworks with the family
5 of 5 Weekend with the Hanson buddies in Little Rock
Miss Arkansas!
Zumba convention in Orlando
Days at the Lake
Evening Walks at the Park
Dallas to see The Book of Mormon
Lots of grilled food
So that's the summer fun. I'm ready to live out of a suitcase and be a road-runner/gypsy….I wouldn't have it any other way!
What things are you looking forward to this summer?